Commercial Roofing Services in Plano, TX
A Certified Commercial Roofing Contractor
Dane Roofing takes a commercial roofing contract very seriously. We understand how a high-quality roof can impact the success of a business when it comes to budget, inventory, employee safety, customer comfort and appeal. When we install a new commercial roof or repair an existing one, we make certain only the best quality materials are used. Based on the high level of satisfaction among our commercial customers, we are doing everything right!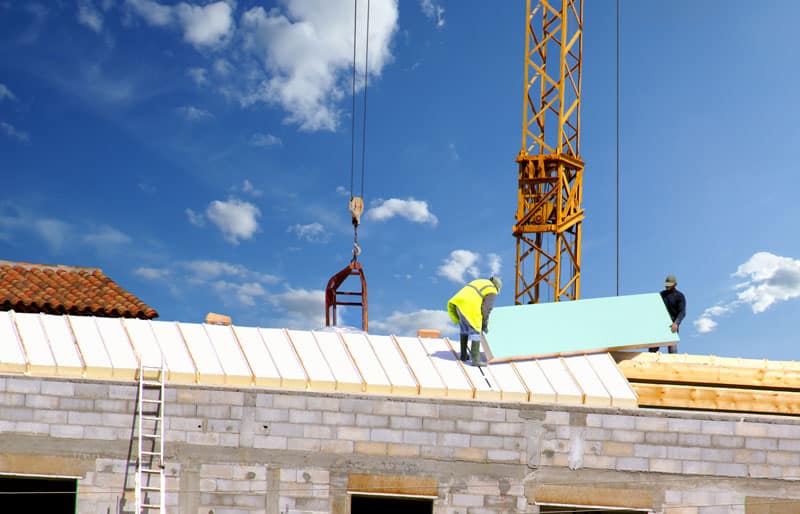 Commercial Roofing Services
Much like our residential roofing services, Dane Roofing performs the following tasks for commercial customers:
New roof installation
Roof inspections
Regular roof maintenance
Regular roof inspections are recommended. A roof maintenance schedule can be established as well. Our professionals have two decades of commercial roofing service experience and assist many area businesses in keeping their roofs in top shape.
Material Options
When Dane Roofing installs new roofs, we use Elastomeric Roofing (ER), which is a system of adhesives, sealants and reflective coating that adjusts and responds to the shifting of your building. ER is applied over commercial roofing such as:
Metal
Single-ply membranes
Asphalt
Spray polyurethane foam
Masonry
The professionals at Dane Roofing will thoroughly confer with you, and together we can determine which type of roofing is appropriate for the building. During the planning stage and when on site, we examine and execute with careful thought and precision. Our team pays attention to even the smallest details and, when the project is complete, you will have the high-quality roof that Dane Roofing is famous for. We guarantee it.
Contact Us Today
As Dallas-Fort Worth's top commercial roofing contractor, we promise quality, on-time completion of your roof. Contact Dane Roofing at (469) 585-3263 or submit our convenient online contact form to get started.