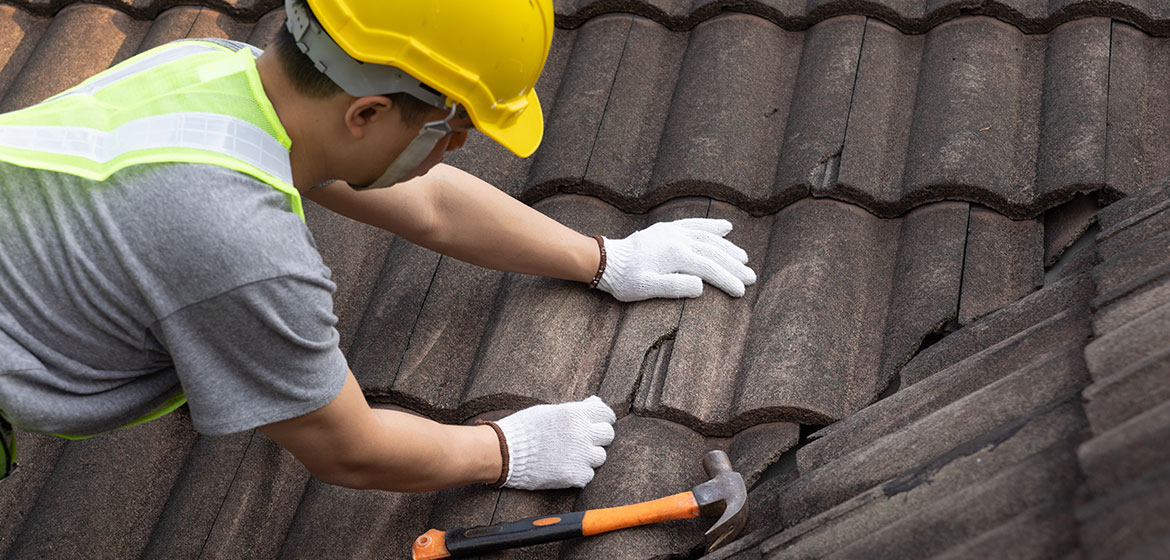 If someone asked you, would you know the signs of a leaking roof? Here, we're going to include a number of signs of a roof leak. Very often, as might be expected, you'll see a stain on your ceiling. But that's not always the case.
Sometimes, you may not notice all kinds of ceiling or wall stains, but that doesn't mean there won't be signs of a roof leak in the attic! If you think there is even the slightest chance that your roof might be damaged or leaking, it's best to either do a thorough inspection on your own or book one with a professional roofing service.
You may be able to extend your roof's lifespan and save money by familiarizing yourself with these 15 signs of common issues and easy solutions. Remember that if a significant or major home roof repair or replacement is needed, it's best to contact a professional for residential roofing services.
Damaged Plumbing Vent Boots: Inspect plastic or metal bases for cracks and examine the rubber boot for rot or tears. Replace the vent boot if necessary.
Ceiling Stains: As mentioned earlier, water stains on the ceiling or walls indicate a leaky roof. Locate the leak and repair it promptly to prevent further damage. Left unresolved, it may result in structural damage or an infestation of mold. Neither is desirable.
Shiners: Check for frost-covered nails in the attic. They can indicate condensation and potential leaks. You can clip these nails with side-cutting pliers.
Damaged Shingles: Replace broken shingles to prevent leaks. Make sure you find matching shingles for a straightforward repair, if possible.
Dirty, Clogged Soffits: Clear soffits and maintain proper attic ventilation to prevent moisture buildup and mold growth.
Mold Where the Roof and Exterior Wall Meet: Install kick-out flashing to prevent water runoff from damaging the wall. Don't wait until it causes severe damage!
Rusted Gutters: Repair gutter leaks by covering rusty spots or seams with roof and gutter repair tape. Remove rust and tar before applying the tape.
Roof Vent Issues: Replace cracked plastic vents or repair broken seams on metal vents. Use rubber-washers screws and caulk to ensure a watertight seal.
Loose Step Flashing: Check and install step flashing along walls intersecting the roof to redirect water away from the house.
Mold on Exterior Walls: Mold growth on exterior walls may indicate a roof leak. Look for sloping ground and downspouts emptying next to the wall as potential causes.
Holes Drilled on Purpose: Patch small holes left from mounting brackets or misplaced roofing nails with flashing, not caulk.
Missing Gutter Apron: Install a gutter apron to prevent water from wicking behind the gutter. This causes rot in the fascia, soffits, and roof sheathing.
Roasted Chimney Flashing: Replace rusted flashing by slipping new flashing under the old one to divert any seeping water.
Stains Around a Bathroom Fan: Water stains around the bathroom fan may indicate a leaky roof vent or condensation. Properly insulate the fan ducting to prevent condensation.
Hail Damage: Large hailstones can damage shingles by tearing or knocking off protective granules. Address these damaged areas promptly to prevent further deterioration.