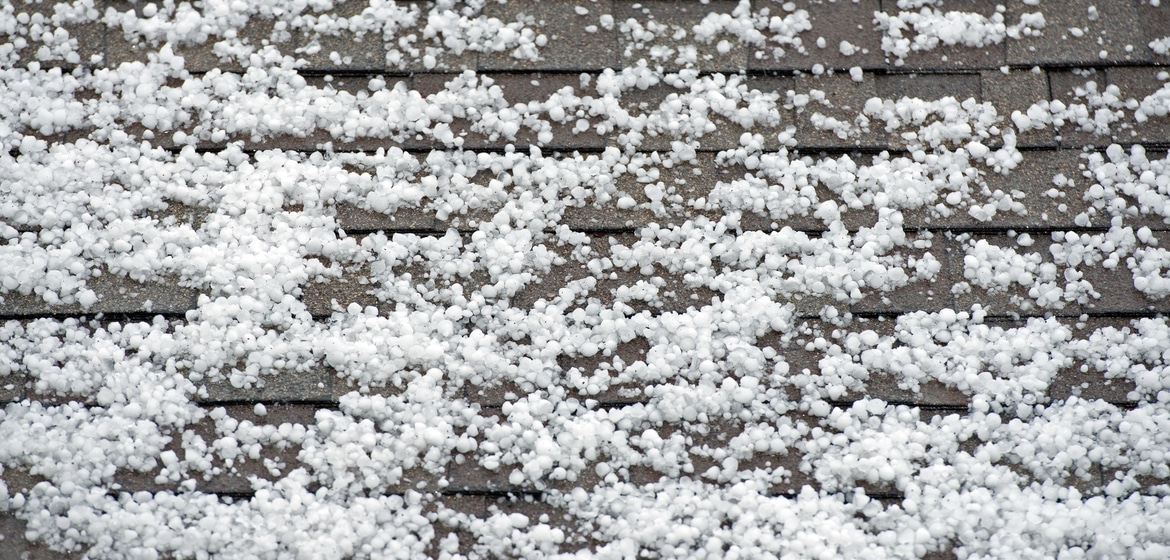 Hailstorms can be disastrous, not just for vehicles and outdoor items, but especially for the roofs of homes. If you've recently experienced a hailstorm, it's essential to inspect your roof to identify any potential hail damage. Roof issues can escalate if not addressed timely, leading to bigger problems that might even necessitate seeking roof replacement services for your home, a situation many Plano and Frisco, TX homeowners are all too familiar with. So, how do you identify the signs of hail damage and potentially prevent leaks from worsening and the need for drastic roof repairs? Let's explore.
Granule Loss and Exposure of Roof Underlayment
One of the first signs of roof issues from hail damage is the loss of granules from asphalt shingles. Hailstones can cause granules to dislodge, leading to bare spots on shingles. These granules are essential as they protect the roof from UV rays and the elements. When they are knocked off, the underlying bitumen layer can be exposed, accelerating its wear and making the shingles vulnerable to further damage. Over time, this can reduce the lifespan of your roof, making it susceptible to leaks and other issues.
Indentations and Bruises on Shingles
Hailstones can cause visible dents or bruises on the shingles. Depending on the size and velocity of the hail, the damage can range from minor dents to deep bruises. Soft spots or dimples that appear when you run your hand over the shingle might indicate potential damage beneath the surface. While minor dents might not cause immediate concern, deep bruises can compromise the integrity of the shingle, making it crucial to consult with roofing experts for a more thorough inspection.
Cracks or Breaks in Roofing Material
While asphalt shingles might display dents and bruises, other roofing materials, such as wood or slate, may crack or break upon impact from hailstones. Cracked shingles or tiles can become entry points for water, leading to potential roof leak repair needs in the future. It's essential to replace any broken or cracked materials as soon as possible to maintain the roof's integrity. Ignoring such damage could result in more extensive problems, pushing homeowners in Plano and the Dallas-Forth Worth area to seek roof replacement services sooner than anticipated.
Damage to Roofing Accessories and Fixtures
Apart from the roofing material itself, it's vital to inspect other elements on and around the roof. Items like metal roof vents, flashing, skylights, or gutters can also sustain damage during a hailstorm. Dents or punctures in metal vents or flashings can be clear indicators of the hail's impact. Similarly, cracked or broken skylights demand immediate attention to prevent potential water ingress.
While these elements might not be directly related to the protective function of the main roofing structure, damage to them can compromise the overall efficiency and safety of the roof. Moreover, if these accessories display evident hail damage, it's a sign that the roof might have sustained similar damage, even if it's not immediately visible.
identifying hail damage to your roof is crucial for its longevity and the safety of your home. The sooner you recognize the signs and address them, the better equipped you'll be to prevent more significant, costly issues down the line. While some homeowners might feel confident to inspect their roofs themselves, considering the risks and the nuanced nature of hail damage, it's often wise to engage professionals for a thorough inspection.