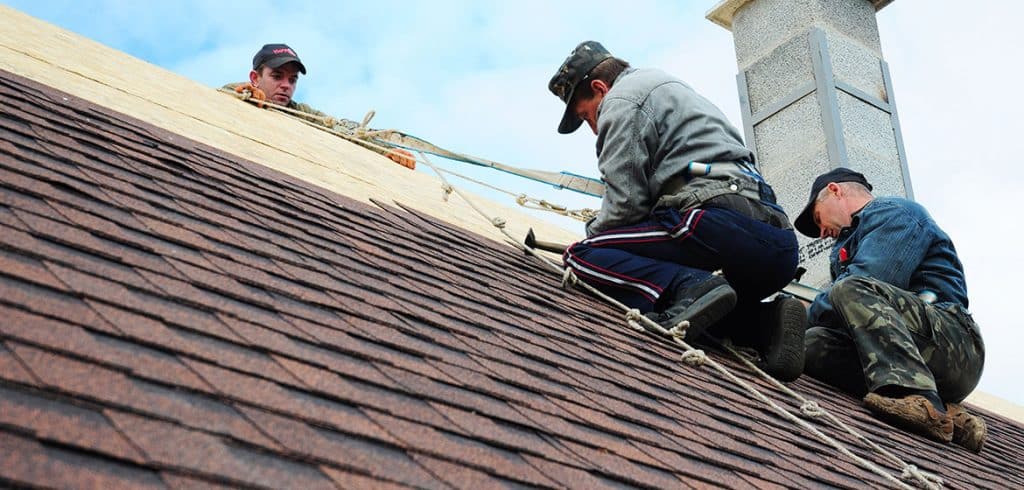 If you have a roof with shingles, whether you just purchased the home or have lived there a while, you may be wondering: How long do the roof shingles last? Here's the thing, how long roof shingles last depends on any number of things. We'll explore some of the factors that determine the longevity of a shingled roof here.
Shingled Roofs
Some roofers will tell you that your asphalt shingle roof will endure for 25 or 30 years. But you might have doubts. The reality is that while your roofing material should come close to the manufacturer's recommended lifespan, various factors can impact the longevity of an asphalt shingle roof.
Determining the Lifespan of Your Shingle Roof
Whether you are buying or constructing a house, roofing can be a challenging and costly endeavor. It's important to know the age, condition, and specific requirements of the roof material and design. Understanding the average lifespan of roofs in your area under typical weather conditions is vital. It's recommended to have the roof inspected before purchasing a home and regularly thereafter.
The Lifespan of a Brand-New Asphalt Shingle Roof
When investing in a new roof, it is natural to desire a long-lasting solution. This is, after all, a significant financial commitment. Let's look at five factors that can either decrease or increase the lifespan of your shingle roof.
Type of Asphalt Shingles Installed
The three main types of asphalt shingles, when properly ventilated and installed, typically last approximately 80% to 85% of their stated lifespan:
3-Tab Shingles: Can last 10 to 20 years with a standard manufacturer warranty of 25 years.
Dimensional Shingles: May last up to 25 years, with most manufacturers offering warranties of 30 years.
Premium Shingles: Can last around 20 to 30 years.
Quality of the Roofer's Workmanship
The expertise and workmanship of a roofing contractor significantly affect the lifespan of your shingle roof. Choose a contractor with a proven track record to avoid premature roof failure due to improper installation.
Weather Conditions in Your Area
Regular inspections are essential in areas with extreme weather to address potential issues promptly (i.e., intense sunlight, frequent hailstorms, etc.). The severity of weather in your region directly impacts the rate of deterioration of your shingle roof.
Proper Attic Ventilation
Proper ventilation helps regulate temperature and prevent moisture buildup. This helps reduce the risk of damage.
Regular Roof Maintenance
Conducting regular inspections and addressing issues promptly can prevent minor problems from escalating. Keep your roof free of debris and moss. Annual preventative maintenance can head off significant damage.
Knowing When to Replace Your Asphalt Roof
The following are signs that it could be time for replacement:
Damage from a recent storm
20 years since the last shingle installation
Missing shingles
Visible roof damage like cracked or curled shingles
Remember, how long the roof shingles last can depend on any number of factors. When you need new roofing, however, the best thing to do is choose a reliable, reputable company that is well-established. Here's who to turn to.
What Can You Do About Your Shingles? Call Dane Roofing!
Understanding the lifespan of an asphalt/shingle roof and the factors that affect it is essential for homeowners. By considering the types of asphalt shingles, the quality of workmanship, weather conditions, attic ventilation, and regular maintenance, you can maximize the longevity of your asphalt roof. Identifying signs of damage and knowing when to replace the roof are crucial steps in protecting your investment.
For all your roofing needs – including inspections, repairs, or replacements – contact Dane Roofing at 469-858-3263. We can be of assistance with our commercial roofing services or, if you own your own home, ask about our residential roofing services.