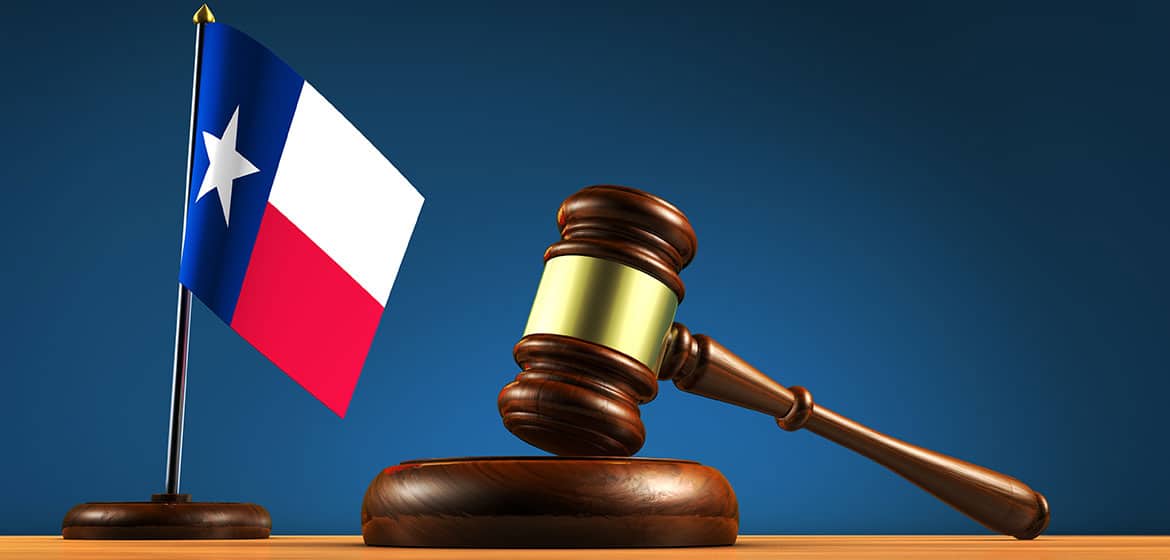 For Texas homeowners, understanding the roofing laws and regulations is critical to safeguarding their investment and guaranteeing their property's protection. Roofing issues can be a significant concern, especially in a state like Texas. Extreme weather conditions can pose considerable challenges to residential roofs. In this guide, we will provide an overview of the roofing laws in Texas, helping homeowners navigate the legal landscape and make informed decisions about their roofing needs.
Roofing Laws in Texas
Texas, like many states, has specific roofing regulations and laws that govern activities. These laws are in place to protect homeowners from unscrupulous contractors and better ensure that roofing projects meet safety and quality standards. One of the essential aspects of Texas roofing laws is that contractors must be licensed to perform roofing work. Before hiring any roofing contractor, homeowners should verify their license status with the Texas Department of Licensing and Regulation (TDLR) to make sure they are working with a reputable professional.
What's more, a Texas residential roofing contractor is required to carry liability insurance and workers' compensation coverage. This requirement provides protection to homeowners in case of accidents or property damage that may occur during the roofing project. Always ask for proof of insurance from your chosen contractor before allowing any work to begin.
Roofing Regulations
In Texas, local building codes and regulations further govern roofing projects. These regulations vary by city and county, so homeowners should familiarize themselves with the specific requirements in their area. Compliance with these regulations is important to better guarantee the safety and integrity of the roof and the overall structure of the home.
Homeowners planning to replace or repair their roofs must obtain the necessary permits from their local building authority. Failure to obtain the appropriate permits can lead to fines and delays in the project. It is the responsibility of the roofing contractor to secure the permits, but homeowners should confirm this before any work starts on their homes.
Texas Property Protection Laws
Texas property protection laws are designed to safeguard homeowners from unethical roofing practices.
Example: The state has laws related to storm chasers. These are contractors that follow severe weather events, such as hailstorms, and exploit homeowners who urgently need roofing repairs.
These laws prohibit roofing contractors from offering to waive or rebate homeowners' insurance deductibles, which helps prevent fraudulent practices.
Homeowners should be cautious of contractors who appear at their doorstep immediately after a severe weather event. Research and choose a reputable local contractor with a solid track record. Always check references, online reviews, and the Better Business Bureau to make sure the contractor has a history of providing quality service.
Warranty and Contract Requirements
When hiring a roofing contractor in Texas, it is important for homeowners to have a written contract. This contract should clearly outline:
The scope of work
Materials to be used
Project timelines
Total cost
Homeowners should never rely on verbal agreements. A written contract protects both parties' interests and helps resolve potential disputes.
Also, reputable roofing contractors typically provide warranties on their workmanship and materials used. Homeowners should review the warranty terms and conditions to understand their coverage and duration. This helps to assure that, in case of any issues with the roof after completion, homeowners can rely on the warranty to help correct the problems.
Dane Roofing – We Know Texas Roofing Laws! 
Looking for a full-service roofing company you can trust? Look no further! Dane Roofing is your go-to roofing company in Dallas and surrounding areas.
Serving Plano, Frisco, Richardson, Little Elm, and surrounding areas, Dane Roofing is here to assist with all your roofing needs. Reach out to us at (469) 585-3263 or submit our online form to get started. Your search for a reliable roofing company ends here – welcome to Dane Roofing!