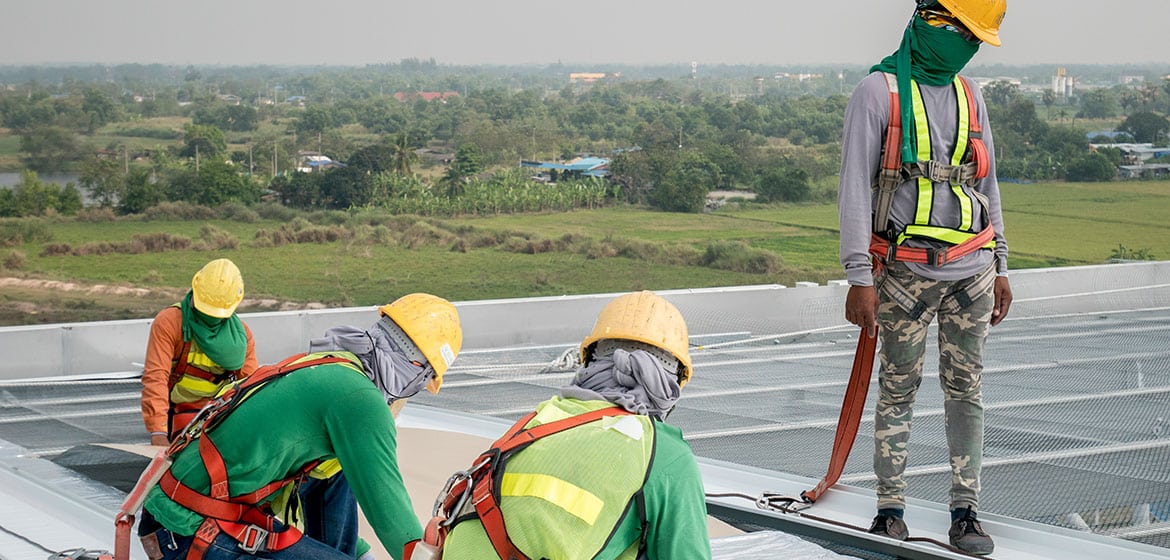 What do you do when you need to find a commercial roofing contractor near Frisco, TX? Ask around? Do a Google search with the words "commercial roofing contractor near me"? Both of those are good ideas. We, of course, have an A+ BBB-rated suggestion, which we will mention shortly.
Once you have discovered a couple of options for commercial roofing services referrals, what should you look for to help make the best decision? Here are some guidelines.
Expertise
For large-scale or complex commercial roofing repair or replacement projects which involve funding complexities or require intricate products and solutions, an inexperienced or untrained roofing contractor simply will not do. Ask yourself the following questions:
Has the contractor successfully completed numerous large-scale projects in the past?
Does the roofing team consist of fully trained and certified professionals?
Does the company prioritize continuing education to stay up to date with the latest roofing techniques and safety regulations?
Does it adhere to federal, state, and local roofing standards and certification requirements?
If the answer to these is "yes", you can feel more confident that your contractor will effectively manage your project.
Longevity
It's unfortunate but true that many consumers place their trust and money in contractors who vanish during or after a project. This leads to additional costs and stress and renders the warranties meaningless. To avoid this nightmare scenario, it's important to select a commercial roofing contractor with a long-standing presence in the industry.
Remember, even the best warranty is useless if the contractor offering it isn't around to honor it.
References
Choosing a commercial roofing contractor is much like selecting any service provider – it's always wise to check references. A reputable roofing business should have a website where it can showcase its list of clients. If a client has agreed to have their name published, they're probably a satisfied client.
Resources
If your project is intricate and involves a number of complications, expertise alone is not enough. Your commercial roofing contractor must have the necessary resources and capabilities to complete the job. Make sure the contractor has access to suitable equipment that matches the task at hand.
Customer Service
Possibly the most elusive yet the biggest need is excellent customer service. Just like any other relationship, certain qualities should be sought out in a commercial roofing contractor:
Respect
Communication
Honesty
Trust
You should also expect thorough communication, a detailed plan for your project completion, and a clear communication method for updates and ongoing contact.
Our Recommendation for the Best Commercial Roofing Contractor Near Frisco, TX – Dane Roofing
If you've grown tired of googling "commercial roof repair near me"… Stop! Your search is over. We offer both commercial roofing services and residential locations as well.
At Dane Roofing, we provide unparalleled roofing services that surpass any competition. Our dedication to the roofing industry is complemented by exceptional customer support. Our primary focus is on you, and we will go above and beyond to ensure you feel confident in your decision.